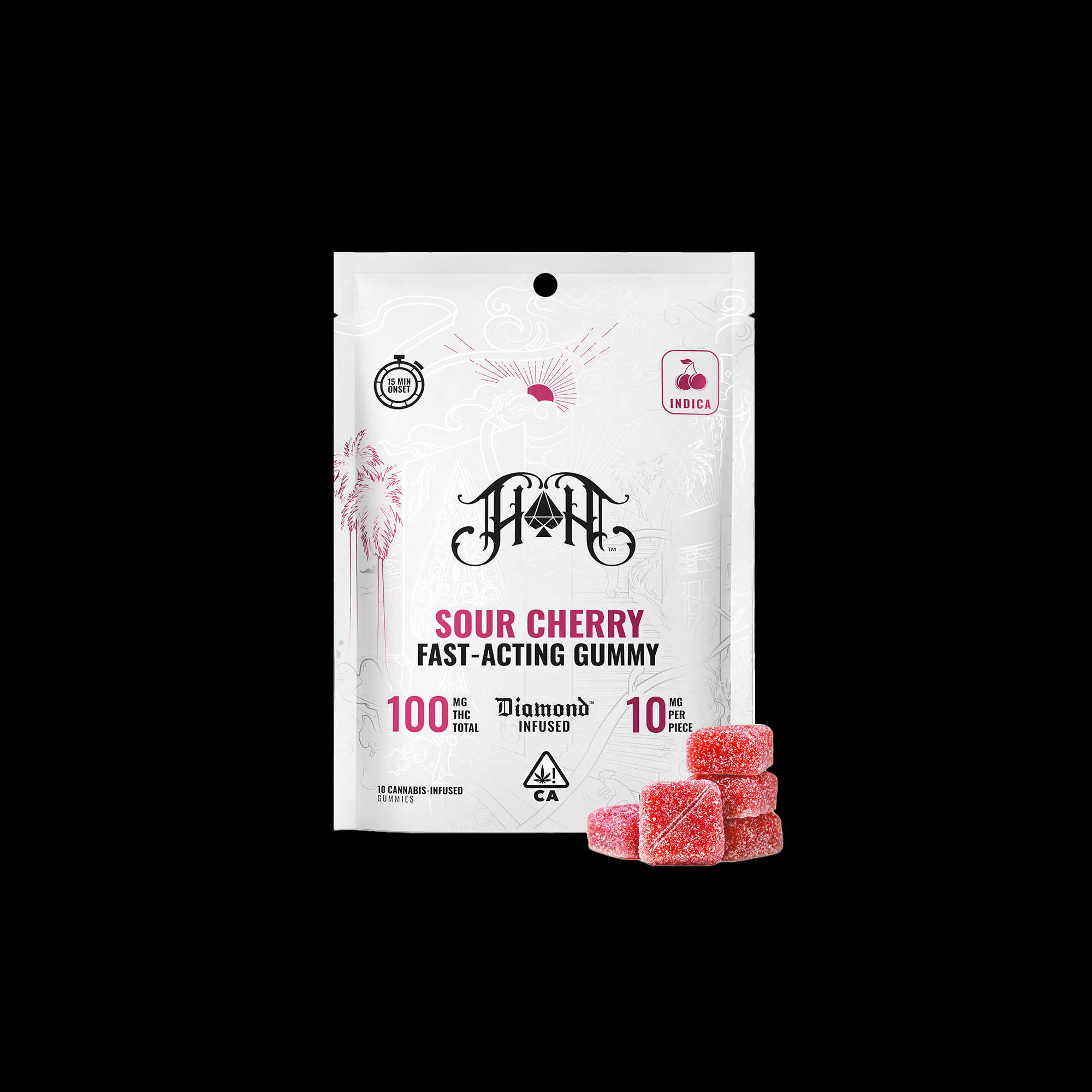 Pure speed, pure flavor. Infused with 99%+ pure THCA diamonds, Heavy Hitters' Fast-Acting Sour Gummies offer a clean high that hits quickly. These gummies are made with real fruit concentrate, bursting with bold and sour flavors. Averaging an effect onset within 15 minutes, these gummies undergo a plant-based emulsification process that supports faster cannabinoid absorption without sacrificing flavor.
10mg THC per piece. All-natural flavors. Gluten free. Dairy free. Nut free.

THCA Diamonds are created from full spectrum extract and offer a potent, cerebral high.