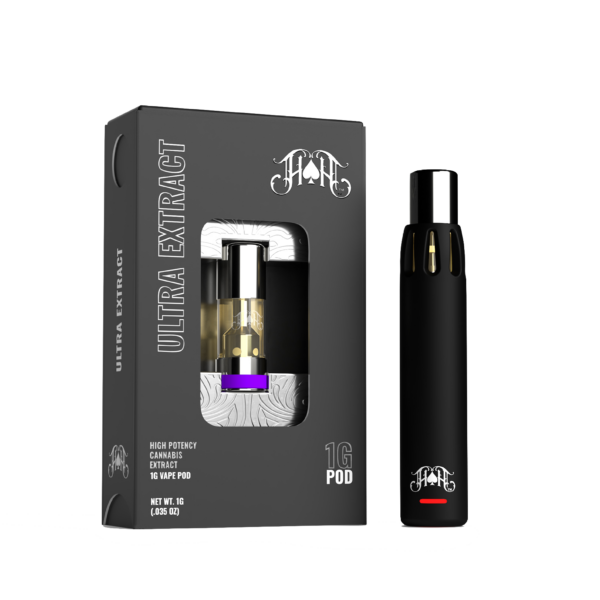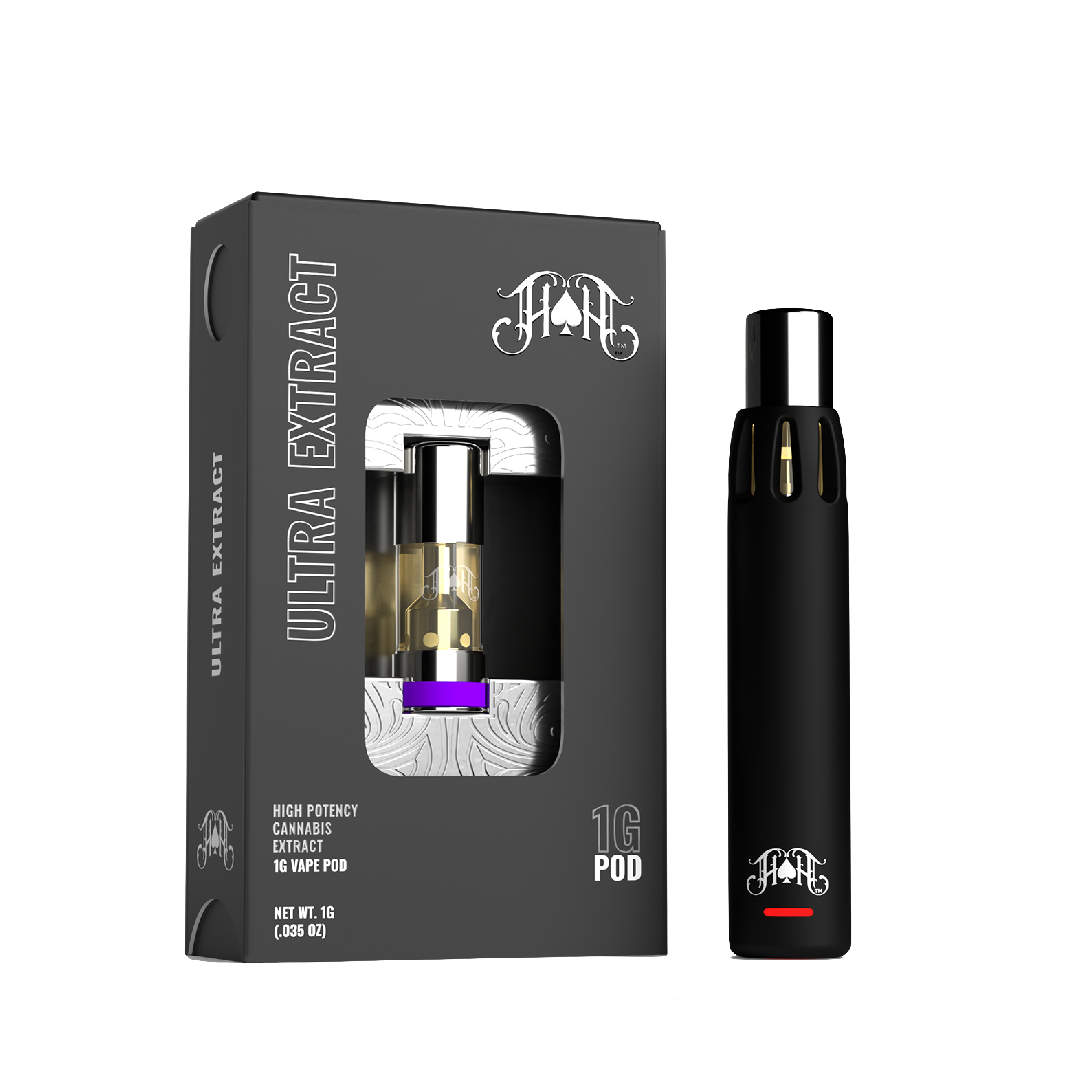 HEAVY POD SYSTEM
$0.00
High performance, low profile. Drawing on more than 27 years of cannabis experience, this purpose-built vape system represents the next generation of cannabis vapes. Tuned specifically for our oils and incorporating 100% proprietary technology, the Heavy Pod System is custom-tuned for our oils offering unrivaled performance and effect to create a truly elevated cannabis experience. The Heavy Pod Battery features a high capacity and variable voltage settings for all-day use. 
Pod Features:
Low Discharge Velocity Mouthpiece: A conical discharge geometry ensures that the vape exits with lower velocity, providing a smoother experience without throat harshness.

Proprietary Ceramic Coil: Heavy Pods feature a custom coil developed specifically for this device, tuned to provide the best possible flavor and experience for each oil type.

Strain ID Band: Each pod's strain name and color-coded phenotype are contained on an attached strain band for easy identification.

Ultra-Strong Magnetic Connection: Allows a quick change between pods without the risk of damaged threads.
Battery Features:
Machined Metal Chassis: Constructed from solid billet aluminum and stainless steel, protecting your pod while standing up to heavy use. 

Ultra-Strong Magnetic Connection: Allows you to swap pods quickly and securely

High Capacity Battery (420mAh): Eliminates the need for constant recharging. Features best-in-class cell construction and independent cell protections.

Variable Voltage: Tuned specifically for Heavy Hitters oils.

Type C Charging: Fastest possible charging speed and maximum compatibility with future charging standards.