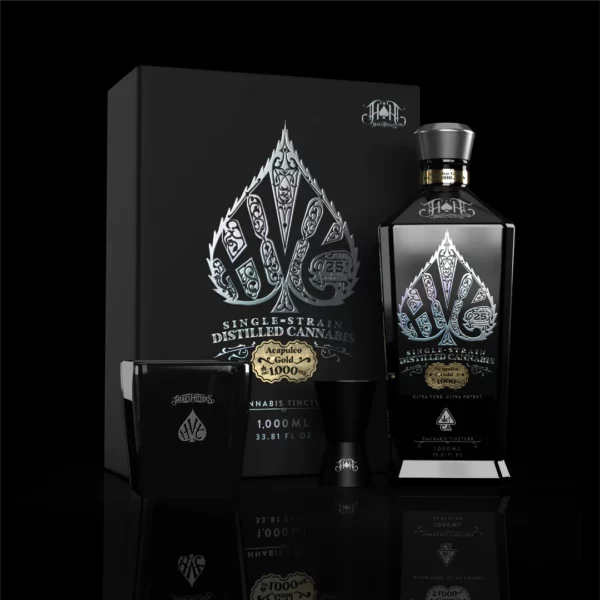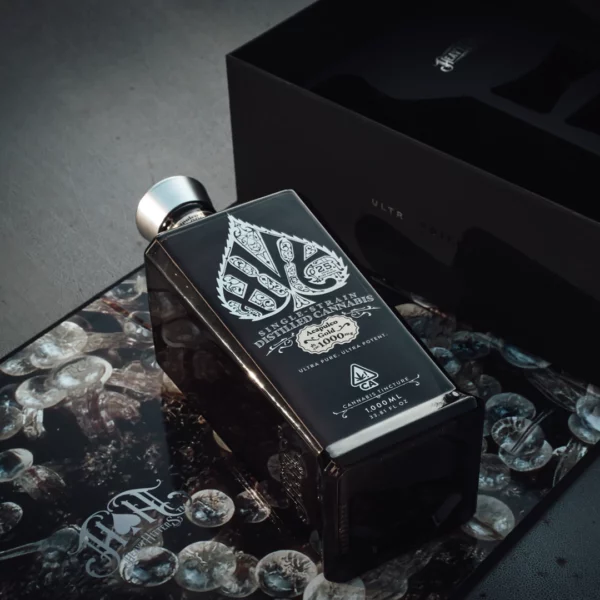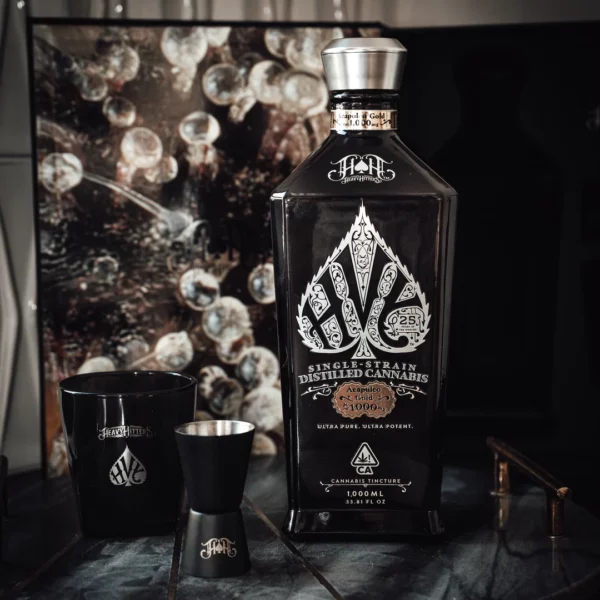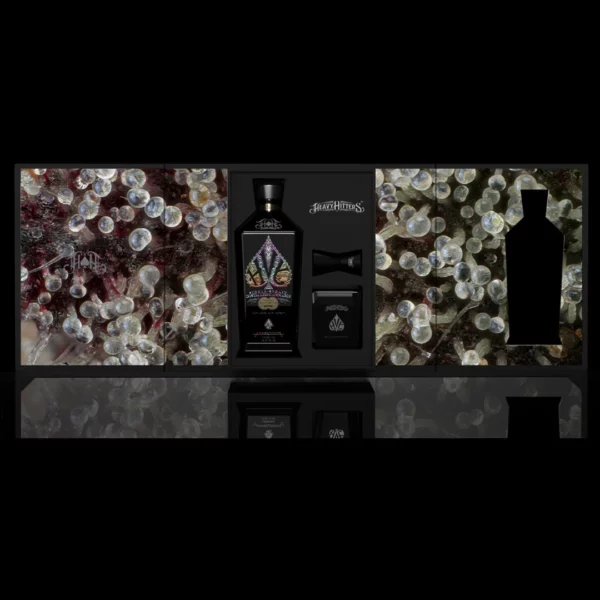 HVY Grand, the world's heaviest cannabis beverage. Weighing in at 1000MG THC in a 1 liter bottle, HVY's signature cannabis experience is crafted using Liquid Trichomes (TM), a proprietary single-strain nano emulsion infused with Acapulco Gold terpenes. The result is a fast-acting high, with a bright, uplifting character. With natural notes of citrus, grapefruit and ginger, HVY is best served over ice, or mixed with your favorite drink.
Limonene, Caryophyllene, Myrcene
HVY Grand comes in an artfully designed gift box complete with measuring device and whiskey glass. Box artwork features beautiful macro Trichome photography by Eric Nugshots, Instagram's favorite cannabis photographer.
Liquid Trichomes is Heavy Hitters' first-of-its-kind process for binding cannabis native terpenes, flavors and cannabinoids from one the most legendary strains in cannabis, Acapulco Gold. Single strain, fast acting.
Acapulco Gold, named one of the "Greatest Strains of All Time" by High Times Magazine, is a celebrated landrace sativa known for its cerebral, euphoric and uplifting high. Dating back to the 1960's, Acapulco Gold is considered a pioneering strain in cannabis culture.