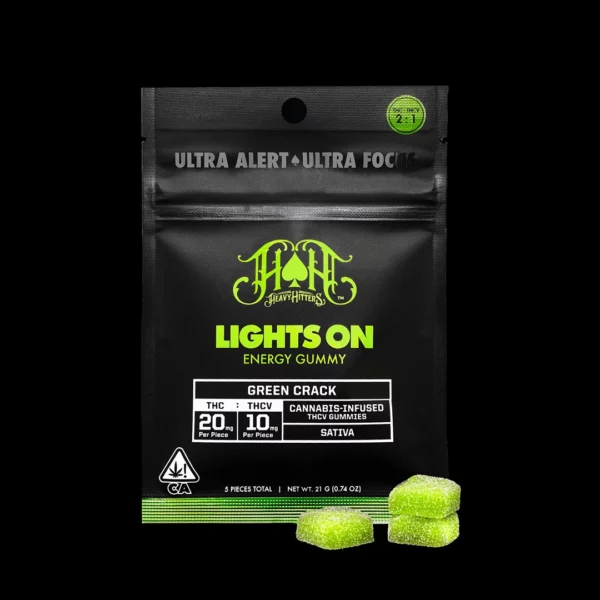 LIGHTS ON THCV ENERGY GUMMY
Lights On THCV Gummies are formulated to deliver a clean, energetic high without the edge. A delicious blend of kiwi, melon, and subtle hits of sour apple. These gummies feature Green Crack, a classic super sativa strain, amplified with THCV, a promising rare cannabinoid which may produce a less hungry high.
20mg THC | 10mg THCV per piece. Gluten free. Dairy free. Nut free.
Gluten free, dairy free, nut free
Energetic, Creative, Focused
Skunk #1 and an Afghani landrace strain