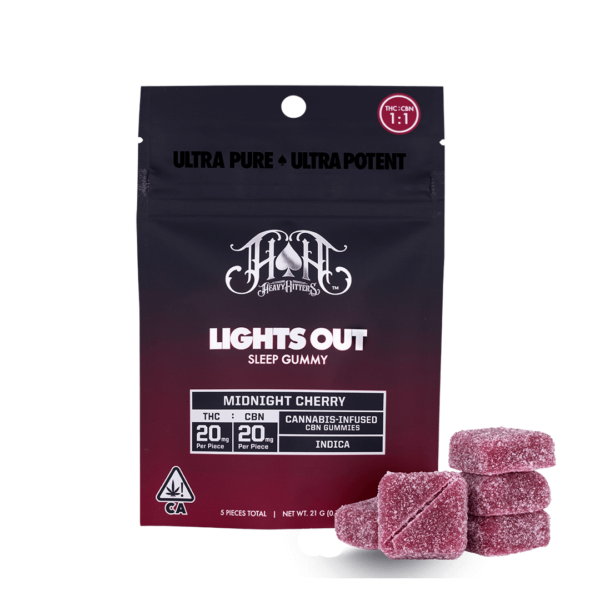 LIGHTS OUT CBN SLEEP GUMMIES
The ultimate knockout. Providing full-body relaxation and mental calmness, Lights Out CBN Sleep gummies put you down gently and keep you asleep throughout the night. A smooth blend of cherry and dark fruit flavors, these gummies are infused with a 1:1 ratio of Heavy Hitters Ultra Extract and pure CBN.
CBN, a rare cannabinoid created when THC is exposed to oxygen and light, is famous for its sedative properties. When paired with THC, CBN may provide a better night's rest.
Sweet and velvety midnight cherry
Myrcene, Caryophyllene, Humulene